My guy and I recently had our four year anniversary, and he surprised me by renting a car and taking me upstate to Mystic, Connecticut. Just getting in a car would have been exciting enough, I miss my old Volvo so badly! Anyway, if you haven't been, GO! It's pretty much the neatest place I've ever been. It is an entire village frozen in time in the mid 1840s; there are bunches of little structures that are authentic buildings that are either original or have been transported from surrounding areas. There is watch shop, a rope making house, residences, an apothecary, a blacksmith, and galleries full of maritime artifacts.
Also, the world's only remaining whaling ship in the world, the Charles W Morgan, is up on lifts being totally restored, and you can explore the ship! You can watch a cooper make barrels, watch a smith forge iron, and listen to live mariner's songs courtesy of one of the many well-educated, friendly staff. This is all aside from the fact that Mystic river is absolutely breathtaking!
On the way back, we stopped at Abbot's Lobster in the Rough. We ate lobster rolls, clam chowder, corn, and coffee for grand total of 40 bucks, and it was definitely the best lobster roll I have ever had. It's right on the water and there are all sorts of greedy seagulls hanging around trying to snatch food. If you go to Mystic, bring your GPS and go eat there on the way back! Here are some pictures from the weekend: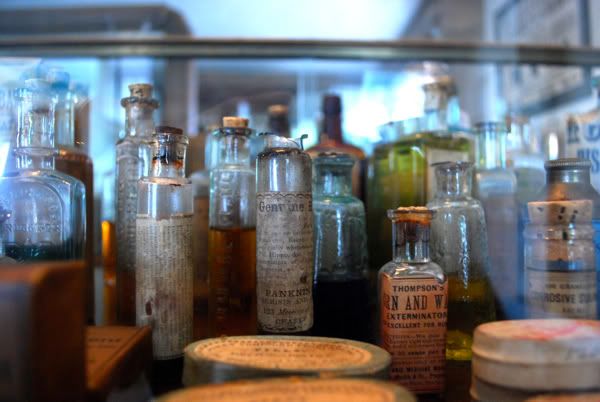 Inside the apothecary store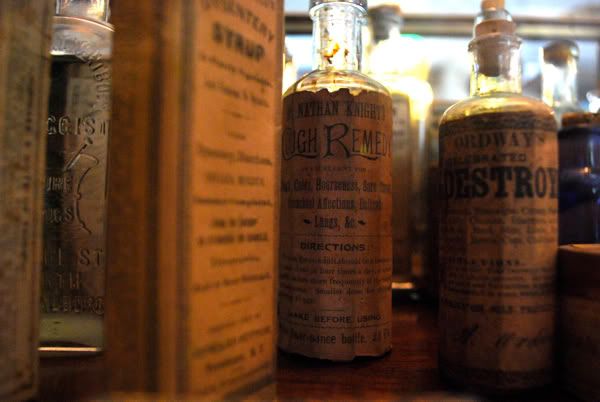 What I would give to have these added to my collection...
Inside the rope making structure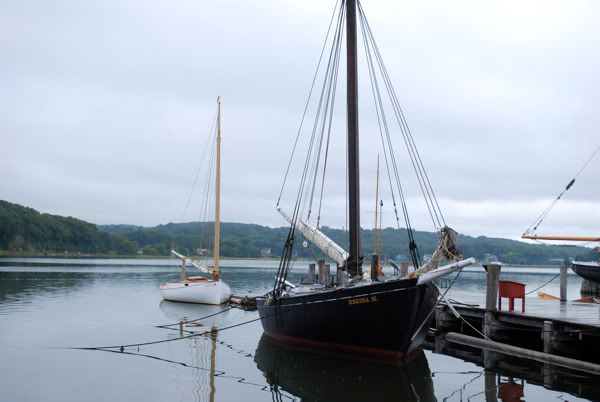 Three views of ship heads, my favorite part of the whole museum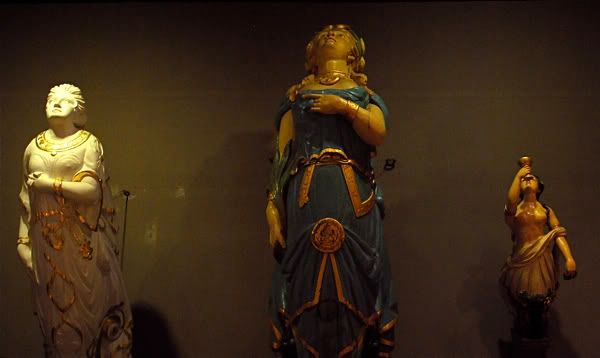 Abbots Lobster in the Rough