So as it turns out, I am actually a better bowler than the president of the United States! Now that doesn't say much, because Obama did only bowl a 37 recently, but it makes me feel better. Somehow in my deranged little brain I thought that wearing the right outfit would transform me into an amazing bowler, but alas it is not so. I consistently bowed between a 39 and a 42. Oops. I couldn't figure out what I did wrong! Perfect retro lanes? Check. Cute headscarf, cuffed jeans and cardigan? Check. Heinekin? Check. It didn't dawn on me until this morning what the actual problem was, because naturally it was not my lack of bowling skills. The very last picture does all the talking.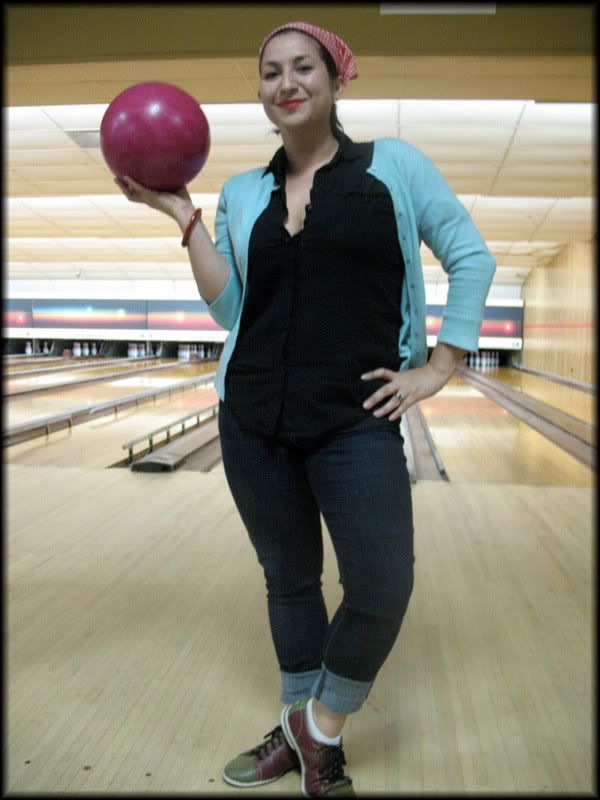 Cardigan: Benneton
Collared rayon top: thrifted
Gingham headscarf: Forever 21
Jeans: No name store
Bakelite Bangle: Vintage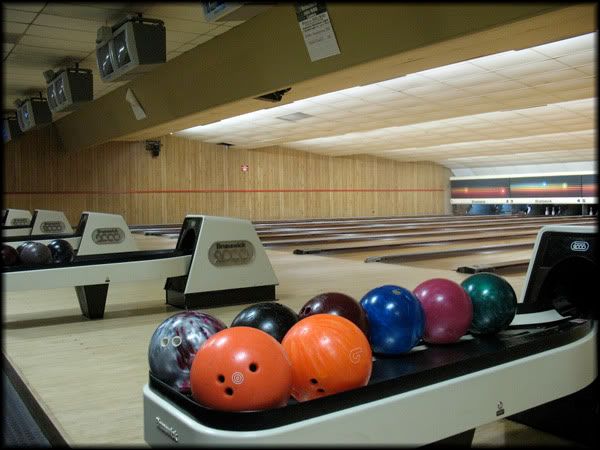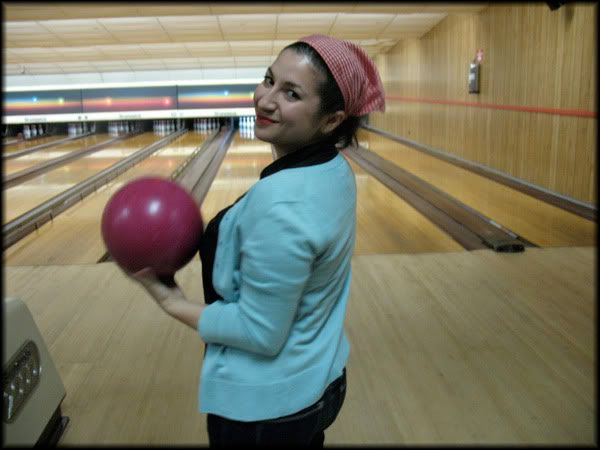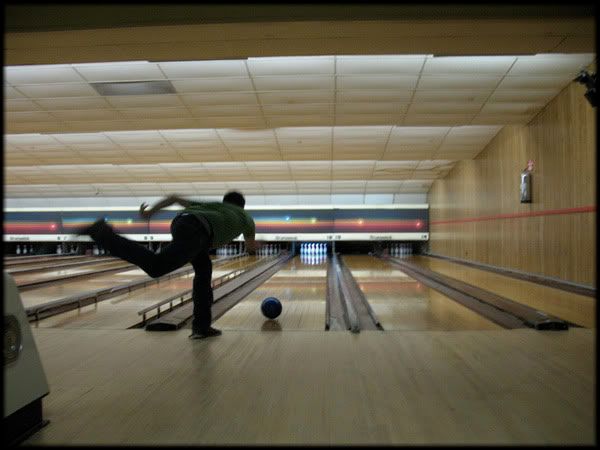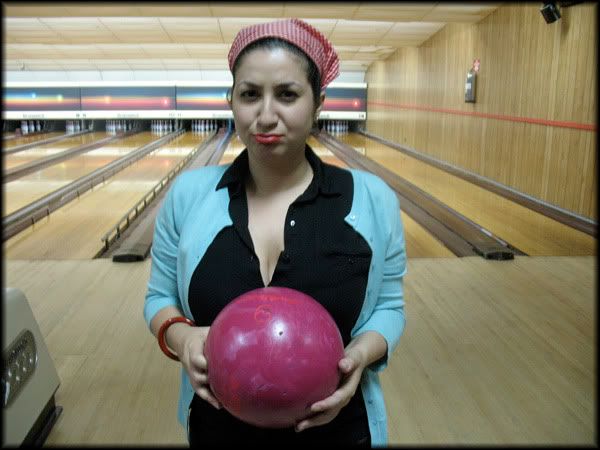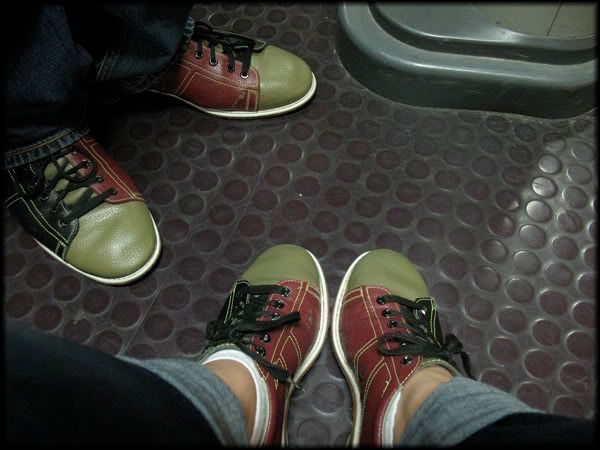 As it turns out, it was the HIDEOUS bowling shoes afterall! They didn't match my outfit, and the colors kinda made me want to barf. Next time, I will have to bring a pair that matches my sweater!