Almost everyone I know has a summer wedding to attend. It never hurts to have a couple good dresses on hand- one for night time affairs, and one for more casual day weddings. If you are looking for a perfect dress, I think I might be able to help. Check out these little gems, all going into the shop today. More to come later in the week as well!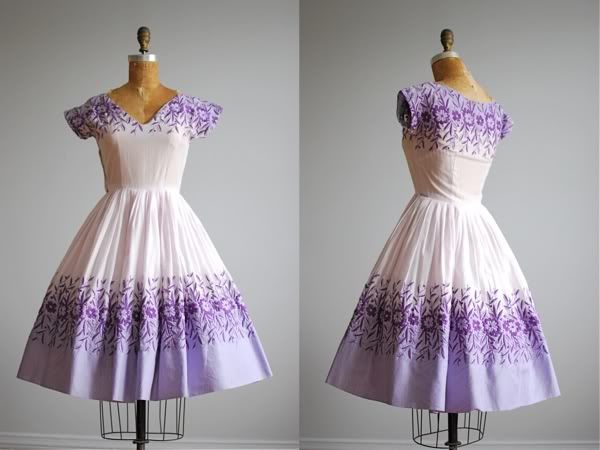 50's embroidered graduated lilac dress- perfect for day or night!
50's cotton ascot neck dress- perfect for a day time outdoor wedding
60's silk chiffon Austrian crystal beaded gown- for the most formal of affairs!
50's chiffon illusion neckline dress with blush liner- perfect night time LBD!
50's Ivan Fredericks cotton wiggle dress- add an ornate fascinator and some heels!
40's impeccably draped rayon dress- versatile enough for any occasion!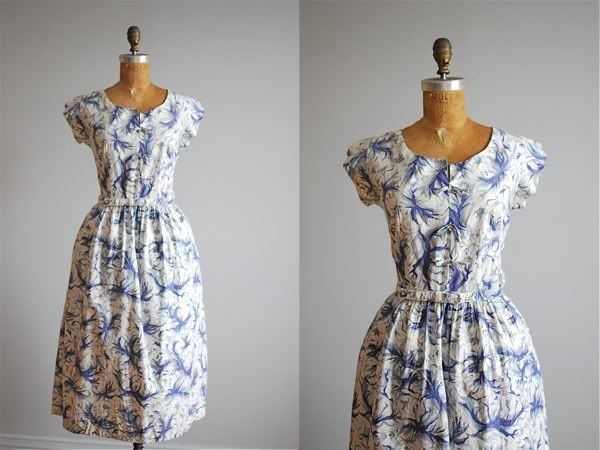 late 40's/ early 50's cotton rhinestone embellished dress- sweet and pretty for summer!