Well spring is finally here and I am ready to show some toes! Though I love to put on a stilletto for about, um, 20 minutes, I really am all about the comfy shoes. However, I am only 5'2" so I need a little lift! Wedges are the perfect solution. I am particularly enamored with 1940's and 50's style ones like these: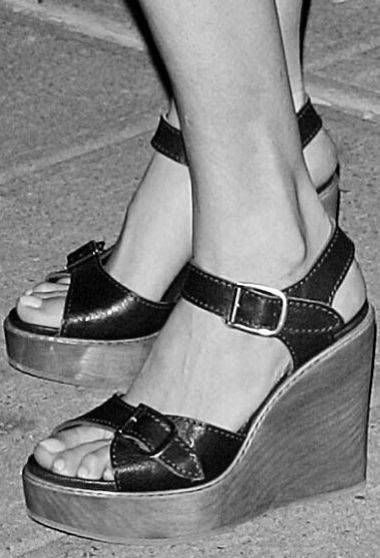 However, I since I can't have these same ones I have been searching for a suitable stand in and think I have at last decided on a pair of
Kork-Ease
that have a really similar profile. This company has been around since 1953 and still makes very retro, comfortable styles. I think I am sold: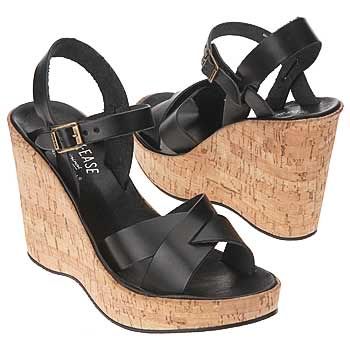 I am also a big fan of German made
Worishofers
; some of their shoes are old-ladyish but others are downright flirty and retro! They have also been around for quite some time. I own the pair below in cherry red, and I have to say they are the most comfortable, buttery soft thing that ever graced my feet.
As much as I love these I still cannot stop lusting after this pair from
Remix Vintage Shoes
- the tooled leather is just too perfect:
And last but not least, this versatile, demure little grey pair I found on the
Anthro
website:
A bit more modern but still retro enough to wear with a cotton 50's day dress. My toes are nearly frozen as we speak, but they should thaw out by Saturday because it's supposed to be 70 degrees in New York City!