Seeing photos like the ones below make me love my job even more than I already do. Three of my lovely customers were kind enough to send me pictures in Greedy Seagull dresses- I just love the way they all styled them! Pretty much nothing makes me happier than seeing a pretty girl in a pretty dress, and knowing that I provided them makes my little seagull chest all puffed up with pride and swagger. Check out these gorgeous ladies: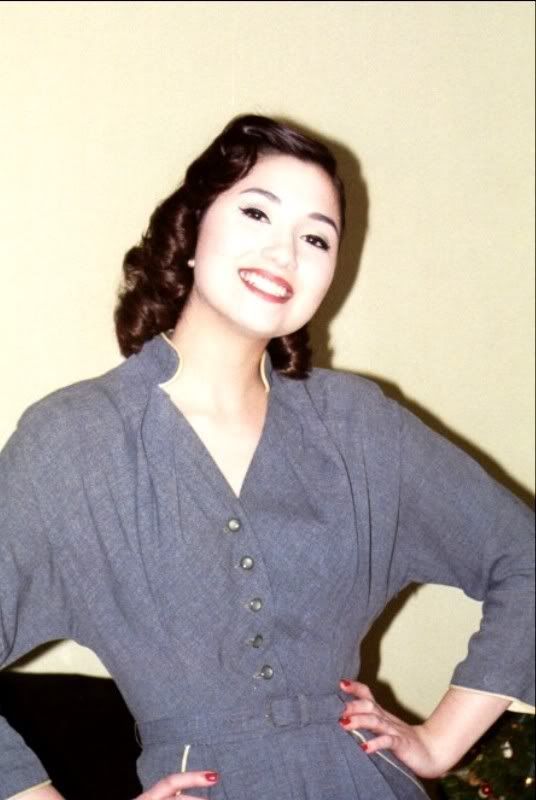 This is Ally, in a wool 30's number. What a smile, she looks like she's straight out an Elvgren calendar!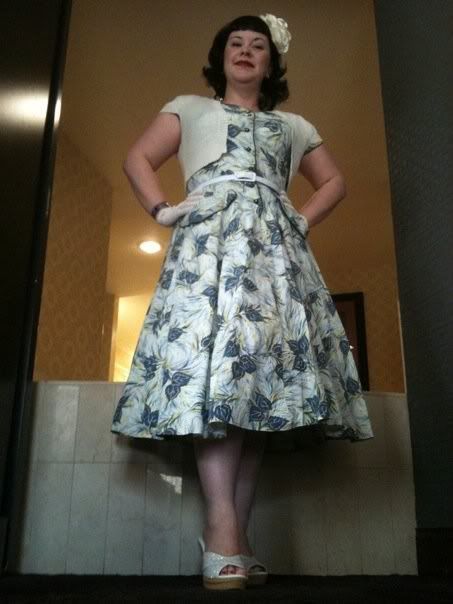 This is Dolly Dahl, who wore this 40's cotton dress to VLV this year. I'm so jealous the dress got to go and not me. How cute is she, seriously?

And last but not least is Solenn, who hails from France. Check out her blog,
Tutti Frutti Vintage
to see how she styled it, and peep her other awesome vintage finds.
Thanks to all of you for letting me use your photos!