I took a day trip to Philadelphia over the weekend which turned out to be quite fun. We did your typical touristy things, visiting the original senate and house of representatives, the remnants of Ben Franklin's house and of course the Liberty Bell. However my favorite part of the city was walking down the oldest inhabited residential street in America. There was even a British flag waving from one of the buildings, which was quite amusing.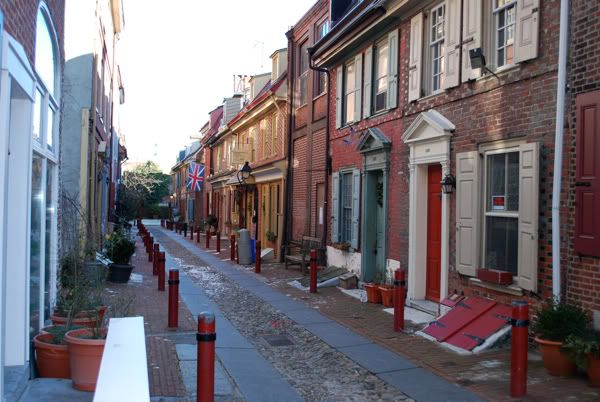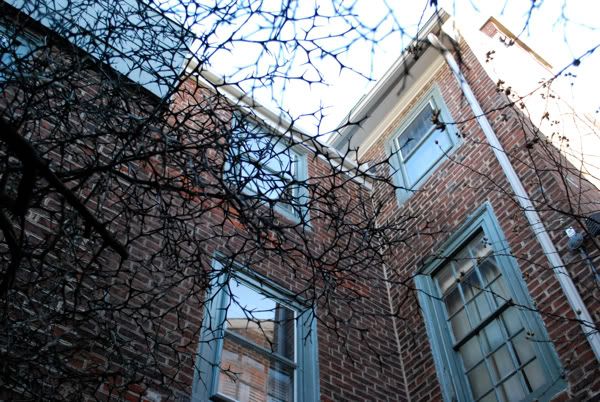 It would be so great to buy that one little place with the for rent sign- but I can't imagine having to deal with tourists ogling my house all year long. If I did live there, I would dress in period costumes and shout obscenities out the window, waving a British flag with a big stein of ale- which now that I think of it sounds vaguely like what I did while living in a 700 year old house when I studied abroad in Florence, Italy. Don't ask.
Naturally, I had to check out the local vintage. I highly recommend you visit
Sazz Vintage
on North 3rd street if you go. Amanda, the owner is super nice and helpful and she has great items at really fair prices. I was amazed at the difference in price points between Manhattan vintage and Philly. Ok, not really surprised but still- it was a nice change!