When I found this awesome 50's skirt, I nearly fell over; the print is everything I ever asked for in a skirt! Splashes and splotches of red and black on a linen background, and so full that a girl's just gotta twirl in it. Oh, and ric-rac trim to boot!!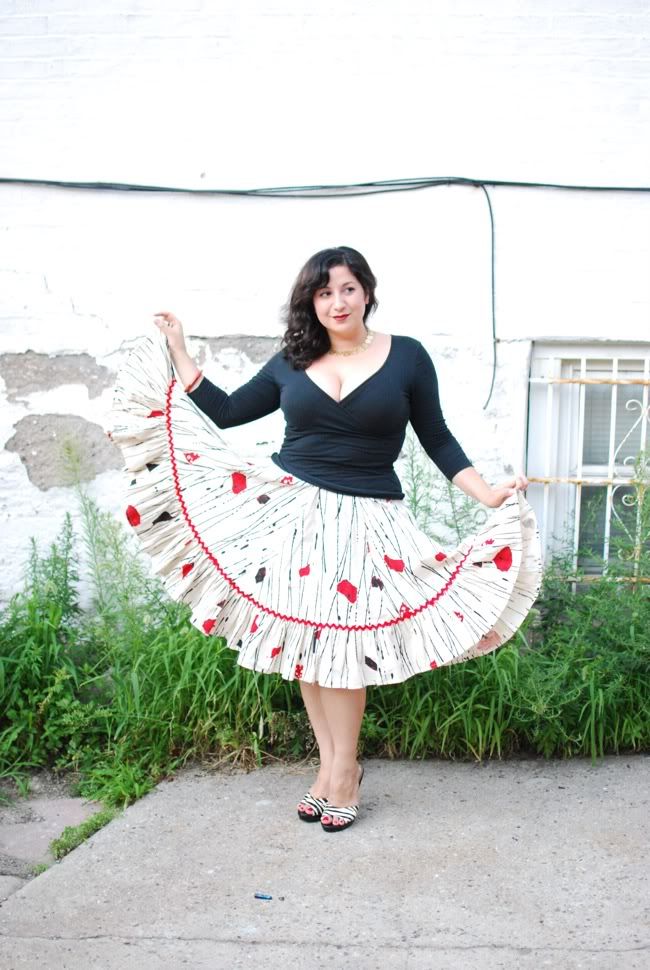 When I pulled out my zebra print shoes with the red heel backs, it seemed like it might be overkill to pair with the skirt; but I think I worked it by keeping everything else simple.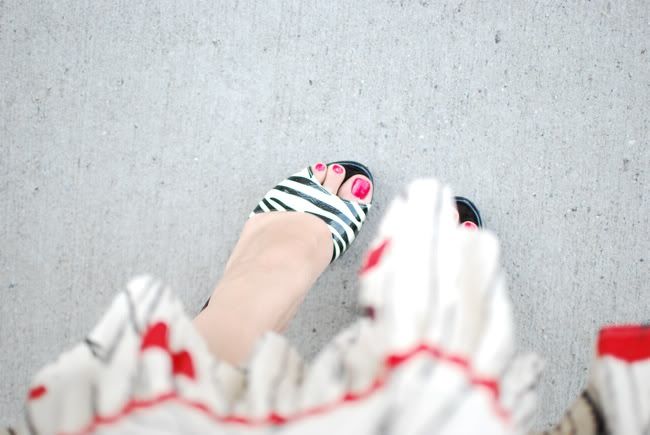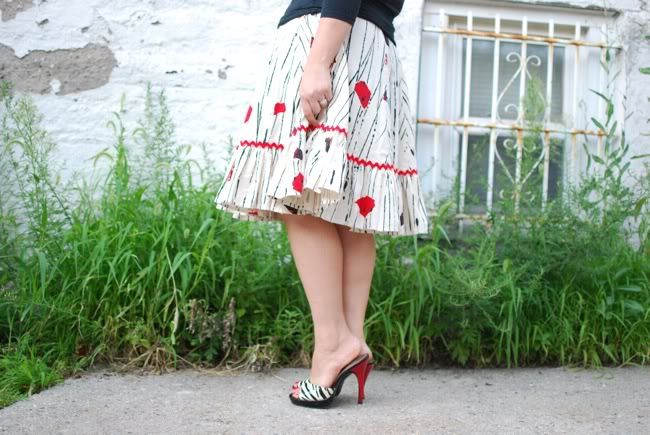 My skirt, necklace, purse, and bangle are all vintage, and the shoes and top have been in my closet forever.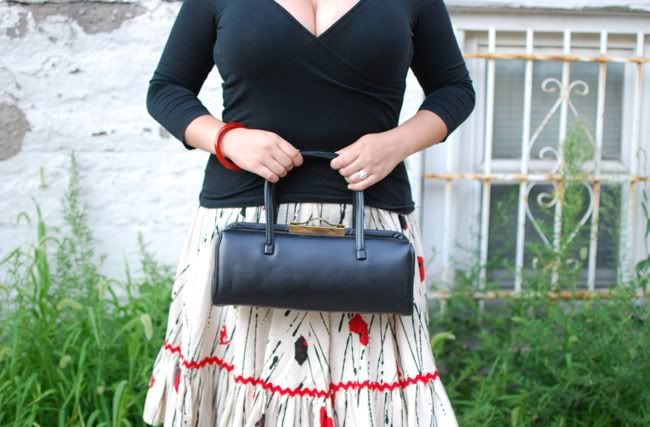 I got a whole lot of looks strutting around Manhattan today, and I don't care if they were because of my crazy matching or because I had major cleavage.. this was fun to wear!